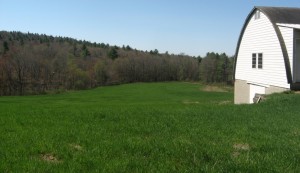 Conservation of the Gross Farm took another significant step forward yesterday. The Baker-Polito Administration announced the FY16 L.A.N.D. grant and Conservation Partnership grant recipients. The Town of Petersham was among the small group of awardees for the purchase of a conservation restriction on the 235 acre Gross Farm. That's great news!
The East Quabbin Land Trust purchased the Gross Farm in July, giving the Town the opportunity to see this important property remains a working farm. The next step is to raise the matching funds for the Town purchase. The L.A.N.D. grant will reimburse Petersham for 64% of it's cost in the conservation of the farm. That means that 34%, or a budgeted $135,000 in private dollars needs to be committed to the effort. Please consider making a generous contribution today! Donations made to the East Quabbin Land Trust earmarked for the Gross Farm will be transferred to the Town to ensure the land is conserved.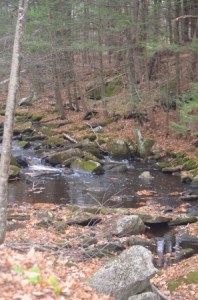 The East Quabbin Land Trust and the Town of Petersham are engaged in conserving the property because the land includes many natural, historic and aesthetic resources, such as:
The land sits in the designated agricultural corridor in Petersham and the 30 acres of fields are scattered along East Street creating scenic views for passersby;
Portions of Cardinal Brook and Moccasin Brook bisect the land as they flow into the Swift River and Quabbin Reservoir. Further downstream Moccasin Brook supports rare aquatic species, increasing the importance of high-quality water for wildlife and drinking water;
The wooded slopes of Chimney Hill and adjoining wetlands are known to be an important wildlife corridor; and
The fields include prime agricultural or statewide important soils that are excellent for crops or pasture.