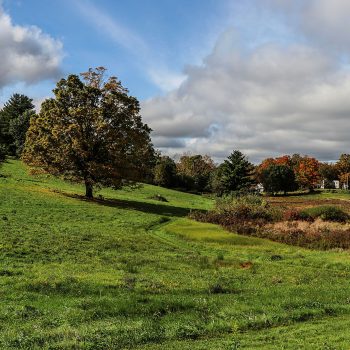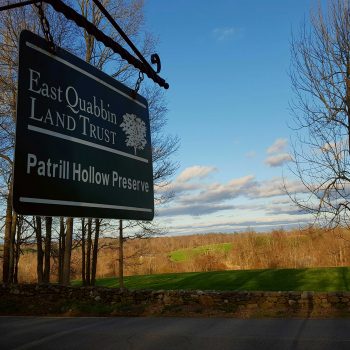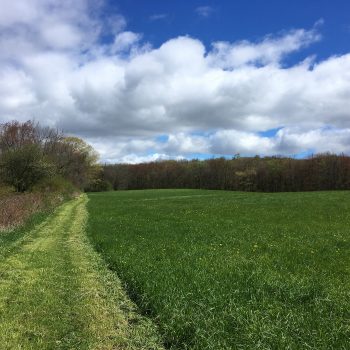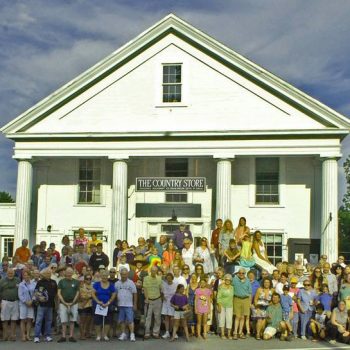 The East Quabbin Land Trust owns over 1,200 acres in the East Quabbin Region of Massachusetts, permanently protecting such diverse natural environments as wetlands, forests, and fields. EQLT has several policies that guide use of the land, including a Dog Walking Policy,  Hunting and Fishing Policy and Recreational Trail Use Policy. We encourage you to go explore these wonderful preserves.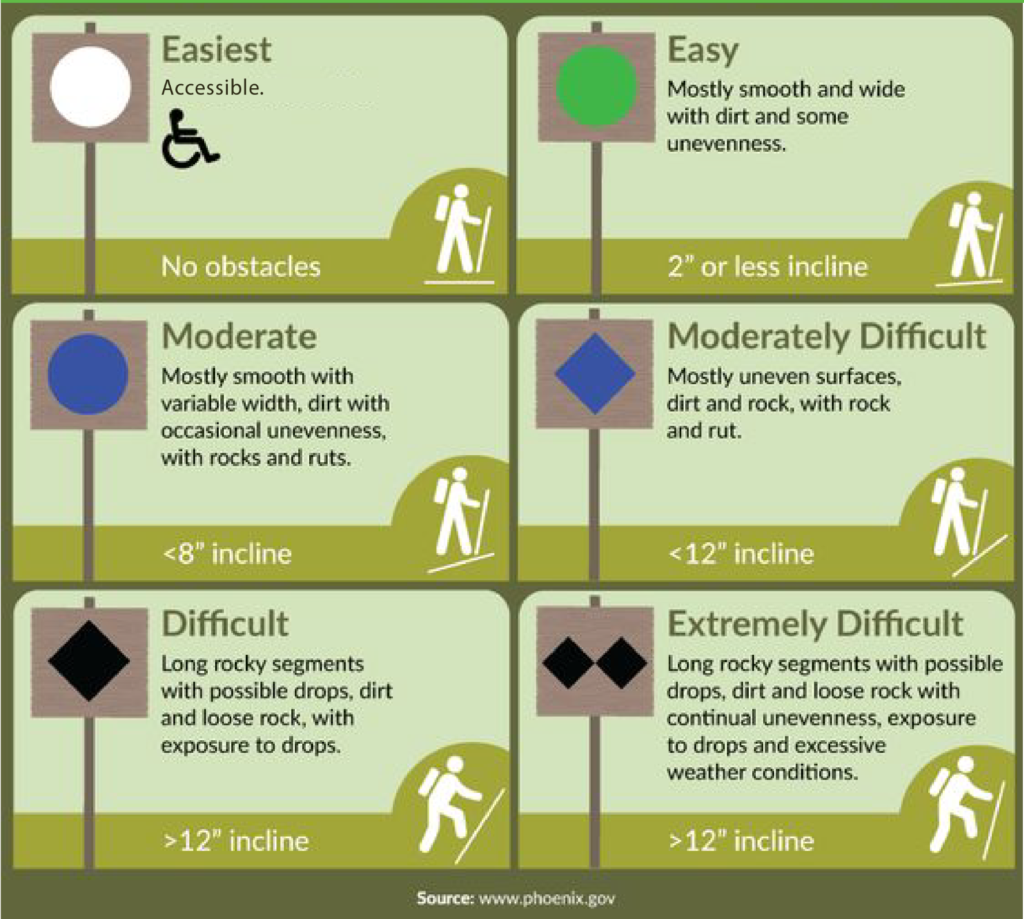 Moderately Difficult Trails
Deer Park Preserve & Coxhall Kitchen Garden, Hardwick
Henry's Grove, Hubbardston
Hyde Woodland Preserve, Ware
Mandell Hill, Hardwick
Mass Central Rail Trail, New Braintree
Moose Brook Preserve, Hardwick
Patrill Hollow Preserve, Hardwick
Petersham Country Store, Petersham
Prince River Preserve, Barre
Pynchon's Grist Mill Preserve, West Brookfield
River's Edge Trail, Hardwick
Seven Acre Preserve, Petersham
Wendemuth Meadow Preserve, North Brookfield

Eva's Woods, Oakham

EQLT sponsors periodic guided walks on its lands throughout the year. Check our News & Events page for more details on upcoming walks.
Land Stewardship
Stewardship is the long-term care of land and water to sustain natural, cultural, and historic resources and to preserve the special characteristics of the landscape we cherish within the East Quabbin region.  We work to sustain working landscapes, restore and enhance degraded components of our natural landscape, and sustain the land's inherent biodiversity and natural beauty.  The East Quabbin Land Trust (EQLT) strives to ensure the values that originally motivated us to conserve these special places are not jeopardized by inappropriate activities, lack of maintenance, legal threats, or ecological degradation.  Currently, the stewardship program is responsible for the long term management of ten preserves owned by EQLT and for monitoring and oversight of thirteen conservation restrictions owned by private individuals or organizations.
Our preserve portfolio encompasses a wide range of environments from working farms to wild lands. Stewardship may involve restoring grassland for cattle to graze, prescribed burning to maintain meadow habitat for butterflies and birds, removing harmful invasive plants from a wetland, managing woodlands for forest products, rebuilding a section of an historic stone wall, or repairing a highly eroded stream bank to restore water flow along a shaded brook.
Stewardship also means making sure our trails are open and public access is safe so that visitors are able to experience these special places and we can be sure that public use is balanced with resource protection.  Stewardship involves construction of kiosks, birding observation platforms, interpretive trails, signs, and user friendly gates to welcome people to the land. Our properties provide tremendous opportunities for education, natural history interpretation, and passive recreation. EQLT has several policies that guide use of the land, including a Dog Walking Policy,  Hunting and Fishing Policy and Recreational Trail Use Policy.
EQLT relies on volunteers to help us with all aspects of our stewardship program. If you would like to volunteer and become a preserve steward, help with biological inventories, or build and maintain trails, please contact us at 413 477-8229 or email eqlt@comcast.net.
Our stewardship program has five major components.
Stewardship Planning
Habitat Management and Ecological Restoration
Trails, Access, and Interpretation
Agricultural Lands Stewardship
Conservation Restriction Stewardship
Stewardship Planning. Caring for the land involves long term planning to determine the best ways to properly manage the properties we are entrusted. One of the first things we do after acquiring a property involves developing a management plan to help guide resource management, public use, passive recreation, and educational opportunities on the land.  We conduct natural resource inventories, which include documentation of land forms, habitat types, plants, and wildlife.  When appropriate, we address agricultural uses, timber harvesting, protection of sensitive species and archaeological resources. We look at the property and the surrounding landscape to determine threats. We check boundaries, trails, and access and interview knowledgeable individuals regarding current and past land uses.  Stewardship plans contain a wide array of supporting information and developed strategies for long-term protection, maintenance, and enhancement of the special resources within each preserve.
Habitat Management and Ecological Restoration. Wise land stewardship means passing the land on to the next generation in better condition than it was found. Based on our understanding of ecosystems, all of our preserves require some form of active management to restore ecological processes and protect sensitive resources. Many of our preserves are invaded by non-native plants, such as bush honeysuckle or Japanese barberry that can alter ecosystem structure, decrease light falling on the forest floor, and squeeze out a diverse assemblage of native herbs and tree seedlings.  Multiflora rose, bittersweet, and buckthorn pose similar problems in grasslands. Stewardship actions involve removal and control of unwanted plants and in some cases, the reintroduction of desirable plants into a forest or grassland.  Hydrologic conditions and water quality are sometimes altered on preserves by activities such as draining, filling, beaver activity, or erosion.  Stewardship actions that affect hydrology and water quality are addressed in cooperation with local conservation commissions and carried out in accordance with local, state, and federal laws and regulations.  We often use a combination of management strategies to restore degraded habitats including selective tree harvesting, herbiciding, mowing, and grazing. Our habitat restoration work includes creation of agricultural grassland, meadow, and young forest habitats for domestic animals, birds, butterflies and wildlife. These areas are actively grazed or periodically mowed or prescribed burned to maintain habitat conditions. (Check our newsletter link to learn about ongoing habitat restoration and management efforts at Deer Park, Frohloff Farm, and Mandell Hill.)
Trails, Access, and Interpretation. All of our preserves are open to the public for visitation.Most of our preserves have trail systems that are enjoyed by a wide variety of visitors. We are actively working to develop improved access and trails on many of our properties. New trails and parking access are planned very carefully and designed to minimize ecological impact, to enhance recreational opportunities, and allow visitors to experience the beauty as well as the cultural and historic significance of these special places. Activities such as birding, wildlife-watching, photography, hiking, picnicking, mountain biking, teaching and education are generally compatible uses on EQLT lands.  Certain preserves are open to fishing and hunting. Many dedicated volunteers work to clear, mow, and trim trails to provide recreationists with an enjoyable visit. Volunteers also help mark property boundaries, design interpretive trails, monitor trail use, build kiosks and observation platforms, and install gates, boardwalks, and signs.
Stewardship of Agricultural Lands. Several of our properties feature prime agricultural soils and agriculture is a key land use identified through the stewardship planning process.  EQLT supports local agriculture by entering into lease agreements with farmers to demonstrate good stewardship practices and to help sustain farming and the rural character of the region. We currently have lease agreements with five local farmers.
Conservation Restriction Stewardship. East Quabbin Land Trust ensures that conservation restrictions on private land are adhered to through a rigorous program of baseline documentation and annual monitoring of each property for which we hold a conservation restriction.  It's important to note that these lands are privately owned and the private individual or organization who owns the land is responsible for managing it.  The baseline documentation involves finding, marking, photographing and obtaining geographic reference information for the property boundaries, documenting any special features relevant to the conservation restriction, mapping features and waypoints, and producing a baseline report.  We then visit each property annually, meet with the landowner, and walk and photograph the boundary and any features that are important to the conservation restriction. When we monitor a conservation restriction, we ensure that activities on the private property maintain the conservation values set forth in the legal conservation restriction document.  After each monitoring visit, we compile a report and send it to the landowner.