Certain neighborhoods of Ware are selected as part of a program by the East Quabbin Land Trust and its
partners to increase canopy cover, improve public health, and reduce home energy use for cooling.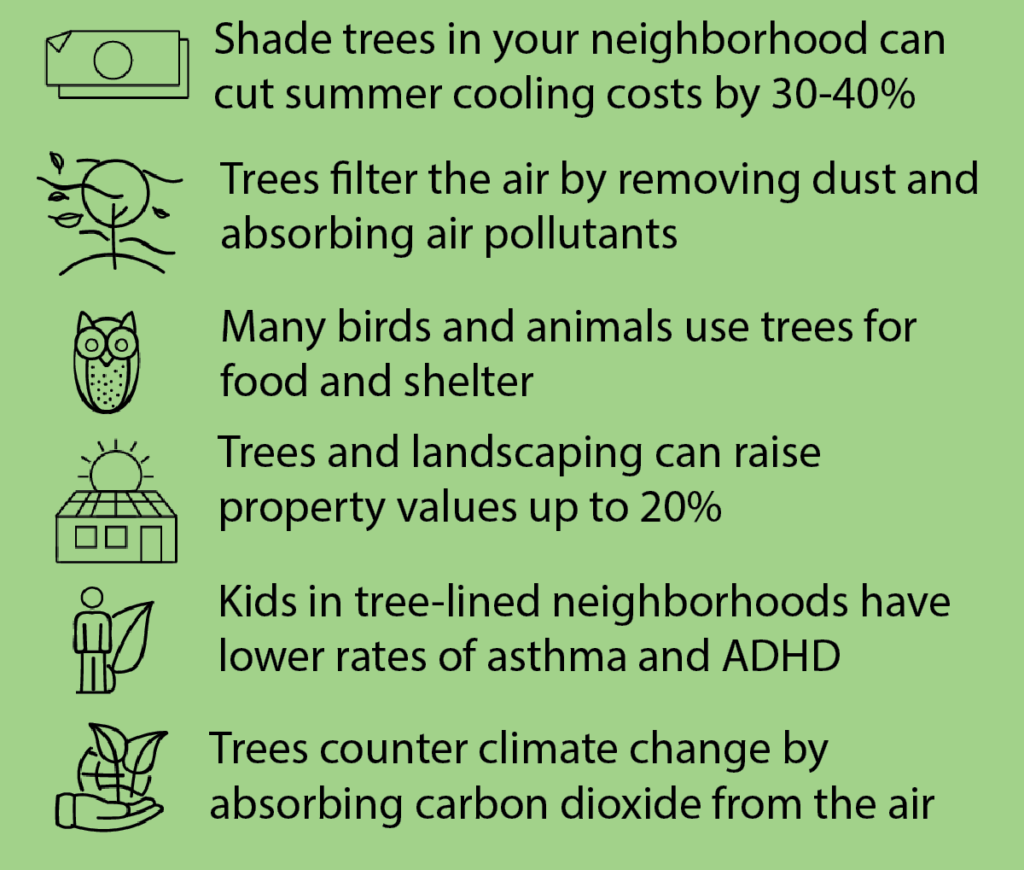 August 2021 Update: More trees for more people!
More neighborhoods are now eligible for free trees!

View the updated tree planting zone below.

Trees will be planted in front or side yards. 

You'll work with an arborist to pick the type of tree.

All you have to do is water the tree!