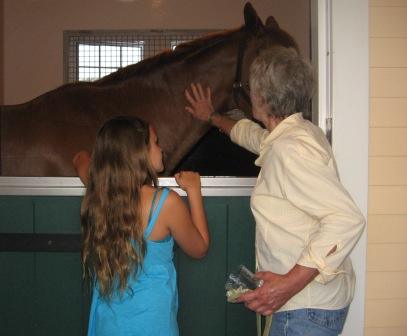 Last Friday evening over 150 people ventured over to Greenwich Road, despite the threat of rain and possible thundershowers. We were fortunate that the rain held off until after the event.
Visitors got the chance to wander through the state-of-the-art eighteen stall stable, talk to knowledgeable staff and meet the horses.
Then we were treated to a lesson lead by Torrance Watkins in the outdoor ring. Two riders put their horses through the warm up, adjusting their balance and signals to the horses. Then they ran through some obstacles as part of their training exercises.