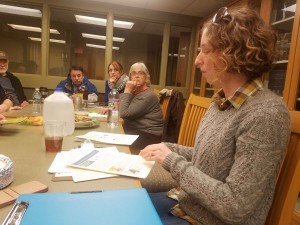 There is a new grant fund for woodland landowners who want to create a Forest Management Plan with Bird Habitat Assessment built right into the document. Promoting wildlife is often a major goal for woodland owners. And there are many things that can be done to actively promote better and diverse bird habitat.
This special grant, funded through the USDA Natural Resource Conservation Service, in partnership with The Last Green Valley, MassConn Sustainable Forest Partnership and Northern RI Conservation District, can fund up to 80 Bird Habitat Plans. Click here to get more information.
The East Quabbin Land Trust plans to apply for funding assistance to complete a bird habitat plan for the Pynchon's Grist Mill Preserve off Wickaboag Valley Road in West Brookfield. This property includes a section of Sucker Brook where wood ducks are known to nest. The upland white pine stand could use some thinning to increase plant diversity and therefore expand the number of birds that might be on the property.