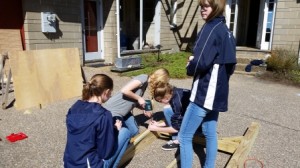 This week, while the schools were out of session, many students were busy helping the East Quabbin Land Trust with a variety of stewardship projects.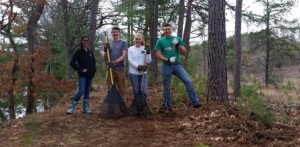 We continued working on the loop trail along the Ware River in Wheelwright,
We pulled and cut invasive plants along the Rail Trail,
We started construction of two kiosks, to be installed this spring,
We raked out the firebreak at Frohloff Farm in preparation for the prescribed burn.
Thank you to all the students for their hard work and dedication! Izzy, Emma, Will, Emily, Lauren, Kayla, Sadie, Nathan, and Kyle.