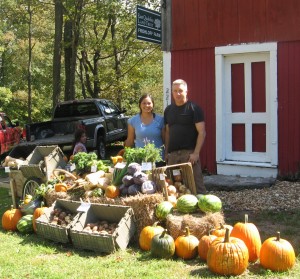 This past Saturday was a beautiful day in Ware. Bright and sunny. Perfect weather for a morning workday and afternoon of visitors to the Frohloff Farm.
During the morning, the hardworking crew continued clearing brush along Church Street, cleaned off some stonework, finished exposing the stone culvert near the pond, swept the barn, removed trees shading the pollinator garden, and set up the Story Walk. There are now several more brush piles getting "seasoned" for a winter workday!! Many thanks to Mark, Ian, Paul, Jerry, Dennis, Janice, Caren, Peter and Cynthia.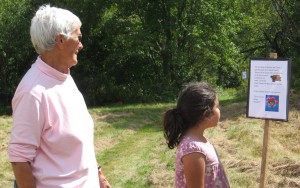 Visitors came by in the afternoon to explore the
property. Groups walked along the trail through the field to the bluff over the Ware River. The water level is still pretty high after all the rain of the last two weeks! Along the way the story written by the Quabbin Regional High School students this summer was posted as a story walk. The story was a result of their exploration of the Frohloff Farm and continued preparation for the MCAS. We hoped to be able to leave the story up for a while longer, but vandals damaged many of the supports, and in the process destroyed artwork created by youth at the Hardwick Fair. An unfortunate result from an interesting concept of combining educational prose with a beautiful walk on the Frohloff Farm.