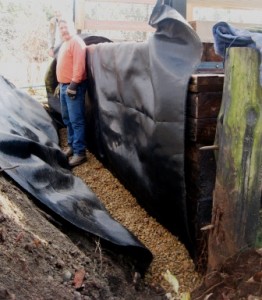 Last Saturday dedicated volunteers made tremendous progress at both the I-Beam bridge and trestle bridge along the Hardwick section of the Mass Central Rail Trail. Drainage around the eastern trestle abutment was improved by adding a layer of crushed stone next to the abutment timbers.
At the I-beam bridge the embankments were augmented with more soil and rail road ties to firm up the ground around the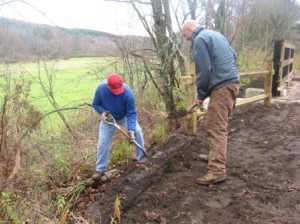 fencing installed a few weeks ago. Others worked on the hardware at the bridge and continued to clear more vegetation.
Many thanks to all that helped on Saturday and at all the other volunteer work days!!