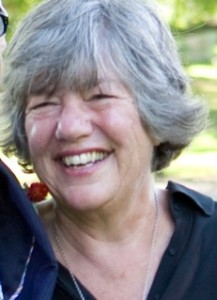 The land trust lost a long-time board member, supporter and cheerleader on January 13th, Magi Durham Ziff. We miss her dearly.
A memorial service to celebrate her life will be held in her honor at the New Braintree Congregational Church in New Braintree, MA at 2pm on January 30. In lieu of flowers, the family requests donations in her memory be made to the East Quabbin Land Trust. If you would like to make a contribution in her memory using your credit card, please link to our Support page by clicking here.
In honor of Magi's commitment and love of New Braintree and farmland in the region, all gifts made in her memory will be collected and used to conserve land in New Braintree as the opportunity arises.
To read her full obituary on-line, please go to http://www.legacy.com/obituaries/telegram/obituary.aspx?n=margaret-durham-ziff&pid=147800348