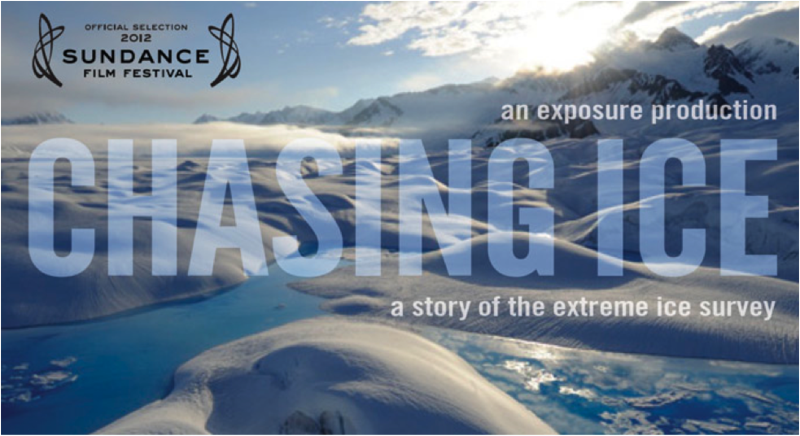 The office had a full house for our potluck and film screening this past Sunday night. Folks of all ages came out to enjoy great food and watch the award-winning documentary "Chasing Ice." Though the movie debuted in 2012 and much of the footage was shot over a decade ago, this film is more relevant than ever as we enter the new decade.

The whole room was captivated by National Geographic photographer James Balog's adventures as he embarked on an incredible journey to document undeniable evidence of climate change through his Extreme Ice Survey. Using  over a dozen time-lapse cameras stationed around the Arctic region, Balog created hauntingly beautiful videos showing the multi-year receding and shrinking of glaciers. Once a climate-change skeptic himself, Balog felt an urgent responsibility to capture the very real, immediate, and frightening geologic changes caused by our warming climate.
"Chasing Ice" was a moving and eye-opening documentary for all who attended. Afterwards we discussed the importance of land conservation for mitigating climate change on a greater scale, as well as the importance of small-scale lifestyle changes and voting.
Check out some of the incredible stills from this documentary: