Thank you for supporting the construction of a garage for our Stewardship team. The garage will be built at our offices at 120 Ridge Road in Hardwick. Students from Pathfinder Regional Technical High School are the construction crew during their 2017-18 academic year. We expect to host an "Open Garage" party in spring 2018.
30 Days of Prizes
Each ticket is eligible to win every day in June 2017
$20 per ticket/$25 if purchased on-line
Tickets can be purchased at the
Hardwick Farmers' Co-op Exchange
444 Lower Road, Gilbertville, (413) 477-6913
First three numbers of the Mass Lottery's, "The Numbers Game, Evening Draw" decides the daily winner.
All proceeds benefit the Garage Project. All prize winners will be notified by phone or email.
We want to thank the Hardwick Farmers' Co-op Exchange for partnering with us on this fundraising raffle. Prize winners from June 2 – June 29 can pick up their prizes at the Co-op, 444 Lower Road, Gilbertville, MA 01031. Their phone is (413) 477-6913. Each day has three prize options, either a gift card to the Co-op, or one of the two prize packages.
Details on the prize packages and pictures are further down the page.
Cash card prize winners (June 1 and June 30) will receive their prize directly from the East Quabbin Land Trust.
Date
Daily Prize Options – Choose one item or gift card
Value
June 1June 30
Cash card
$500
June 11June 21

Hardwick Farmers' Coop Gift Card for $75, or
Jays & Manny's Saucy Cooking package, or
Bees & Trees Honey and Maple package.

$75
June 2June 12

June 22

Hardwick Farmers' Coop Gift Card for $300, or
50 Bags of Shavings, or
20' x 20' Rose Garden package.

$300
June 3June 13

June 23

Hardwick Farmers' Coop Gift Card for $200, or
10' x 10' Perennial Garden package, or
My First Horse package.

$200
June 4June14

June 24

Hardwick Farmers' Coop Gift Card for $325, or
Happy Feet Footwear package, or
Wheelbarrow and Yard Tool package.

$325
June 5June 15

June 25

Hardwick Farmers' Coop Gift Card for $400, or
Lodge Cookwear shopping spree, or
Electric Fencing package.

$400
June 6June 16

June 26

Hardwick Farmers' Coop Gift Card for $425, or
Canning Starter Kit, or
10,000 sq. ft. New Lawn package.

$425
June 7June 17

June 27

Hardwick Farmers' Coop Gift Card for $250, or
Work Clothing Shopping spree, or
Wild Bird Feeding package.

$250
June 8June 18

June 28

Hardwick Farmers' Coop Gift Card for $700, or
Deluxe Bee-Keeping Kit, or
Three (3) Tons of Blackstone Wood Pellets.

$700
June 9June 19

June 29

Hardwick Farmers' Coop Gift Card for $225, or
Dog, Man's Best Friend package, or
Country Toy shopping spree.

$225
June 10June 20

Hardwick Farmers' Coop Gift Card for $100, or
Dean's Beans Coffee Heaven package, or
Country Living Home gift package.

$100
Prize Winner – Package Details
Jays & Manny's Saucy Cooking package – Total Value $76.98    June 11 & 21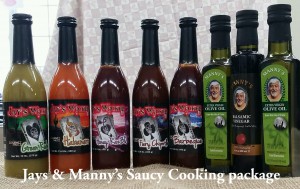 | | | |
| --- | --- | --- |
| Item Description | Quantity | Value |
| Jays Wicked BBQ Gourmet sauce, 15oz | 1 | $8.00 |
| Jays Wicked Spicy Gold BBQ sauce, 15oz | 1 | $8.00 |
| Jays Wicked Honey Raz BBQ sauce, 15oz | 1 | $8.00 |
| Jays Wicked Fiery Chipotle sauce, 13oz | 1 | $11.00 |
| Jays Wicked Green Rocket sauce, 13oz | 1 | $11.00 |
| Jays Wicked Habanero Gourmet sauce, 13oz | 1 | $11.00 |
| Manny's Extra Virgin Olive Oil, 25.4oz | 1 | $12.99 |
| Manny's Balsamic Vinegar, 250 | 1 | $6.99 |
Bees & Trees Honey and Maple package – Total Value $75.98  June 11 & 21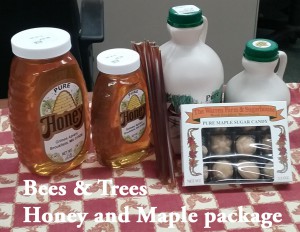 | | | |
| --- | --- | --- |
| Item Description | Quantity | Value |
| Honey Stick Single | 10 | $3.33 |
| Honey Jar, 1lbs. | 1 | $9.69 |
| Honey Jar, 2lbs. | 1 | $16.99 |
| Maple Syrup, qt. | 1 | $23.99 |
| Maple Syrup, pt. | 1 | $13.99 |
| Maple Sugar Candy, 12pk | 1 | $7.99 |
50 Bags of Shavings – Total Value $299.50   June 2, 12 & 22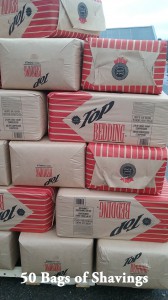 | | | |
| --- | --- | --- |
| Item Description | Quantity | Value |
| Pine shavings, paper bag | 50 | $299.50 |
20' x 20' Rose Garden package– Total Value $295.86       June 2, 12 & 22
| | | |
| --- | --- | --- |
| Item Description | Quantity | Value |
| Rose bush, 3gal pot | 10 | $249.90 |
| Espoma Rose fertilizer | 1 | $10.99 |
| Guardian Angel gloves | 1 | $19.99 |
| Rose 3-in-1 RTU, 32oz bonide | 1 | $8.99 |
| Cow Manure Compost, 1cu.ft | 1 | $5.99 |
10' x 10' Perennial Garden package– Total Value $204.80          June 3, 13 & 23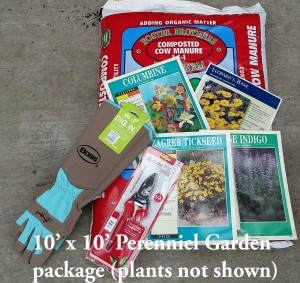 | | | |
| --- | --- | --- |
| Item Description | Quantity | Value |
| Variety of Perennials | 15 | $149.85 |
| Cow Manure Compost, 1cu.ft | 2 | $11.98 |
| Healthy Grow fertilizer, Rose & Flower #6 | 1 | $10.99 |
| Guardian Angel gloves | 1 | $19.99 |
| Veggie & Fruit Pruner | 1 | $11.99 |
My First Horse package– Total Value $200.00         June 3, 13 & 23
| | | |
| --- | --- | --- |
| Item Description | Quantity | Value |
| Lancaster broom, natural, heavy | 1 | $22.99 |
| Flatback bucket, 20qt, green Fortiflex | 1 | $10.99 |
| Aluminum scoop, 0.105, professional 36" | 1 | $44.99 |
| Bedding fork, red Durafork | 1 | $17.99 |
| Carrot rounders, Blue Seal 30oz | 1 | $4.99 |
| Himalayan salt, 4lb | 1 | $8.99 |
| Cowboy magic super bodyshine, 32oz | 1 | $11.99 |
| Sweat scrapper, long handle, purple | 1 | $1.99 |
| Cowboy magic shampoo, 32oz | 1 | $11.99 |
| Handi grip sponge, 3pk | 1 | $3.99 |
| Grip-fit stiff brush, #35 yellow | 1 | $8.99 |
| Hoof pick, deluxe with brush | 1 | $1.99 |
| Mane and tail brush, purple | 1 | $7.99 |
| Curry comb, flexible, purple | 1 | $3.99 |
| Curry blade, 3 blade, red & black | 1 | $7.99 |
| Manure bucket, 70qt, red | 1 | $22.99 |
| Snap bolt, double, 4" | 4 | $5.16 |
Happy Feet Footwear shopping spree – Total Value $325           June 4, 14 & 24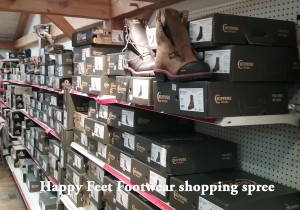 Backyard Tool & Wheelbarrow package – Total Value $326.87 June 4, 14 & 24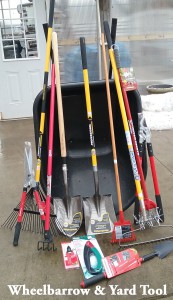 | | | |
| --- | --- | --- |
| Item Description | Quantity | Value |
| Wheelbarrow, 8 cu. ft., 2-wheel | 1 | $99.99 |
| Shovel, round point | 1 | $14.99 |
| Shovel, square, flat handle | 1 | $19.99 |
| Bow Rake, 16 tine | 1 | $18.99 |
| Steel Leaf Rake, 26-tine | 1 | $17.99 |
| By-pass Lopper, heavy duty | 1 | $29.99 |
| Cultivator, 4-tine | 1 | $11.99 |
| Corona Hand Trowel | 1 | $10.99 |
| Shrub Rake, 8" aluminum | 1 | $9.99 |
| Corona Veggie & Fruit Pruner | 1 | $11.99 |
| Corona Hedge Shear, extending handle | 1 | $32.99 |
| Pruning Saw, 10" folding blade | 1 | $16.99 |
| Garden Weasel | 1 | $29.99 |
Lodge Cookware shopping spree – Total Value $400        June 5, 15 & 25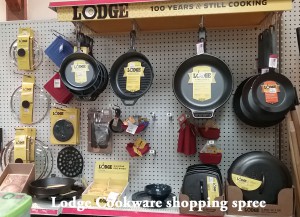 Electric Fence package – Total Value $401.92          June 5, 15 & 25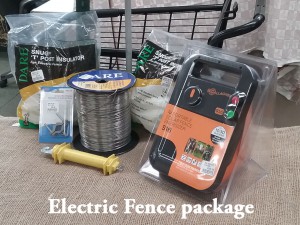 | | | |
| --- | --- | --- |
| Item Description | Quantity | Value |
| Solar Fence Charger, S16 Gallagher | 1 | $169.99 |
| Ground Rod, 6ft, galvanized | 1 | $10.99 |
| Ground Rod Clamp | 1 | $2.49 |
| T-Post Stud, 6ft | 25 | $143.50 |
| Aluminum Wire, ¼ mi. | 1 | $59.99 |
| T-Post Insulators, 25 | 2 | $8.98 |
| Gate Handle, yellow, rubber | 2 | $5.98 |
Canning Starter Kit package – Total Value $426.65                        June 6, 16 & 26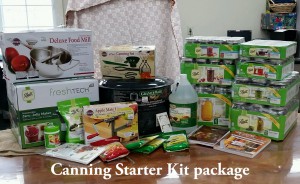 | | | |
| --- | --- | --- |
| Item Description | Quantity | Value |
| Mrs. Wages Home Canning Guide, book | 1 | $11.99 |
| Preserving with Pomona's Pectin, book | 1 | $21.99 |
| Canning Water Bath, 33qt, granite | 1 | $45.99 |
| Canning Set, 6 piece | 1 | $12.99 |
| Apple Peeler | 1 | $18.99 |
| Food Mill, 2qt, stainless steel | 1 | $34.99 |
| Fresh Tech/Ball Jam & Jelly Maker | 1 | $99.99 |
| Cheesecloth, 2yds | 1 | $4.99 |
| Sauce Master Food Strainer | 1 | $59.99 |
| Mrs. Wages Bread & Butter, 5.3 Quick mix | 1 | $3.99 |
| Mrs. Wages Kosher Dill, 6.5oz Quick mix | 1 | $3.99 |
| Mrs. Wages Jalapeno Pickle Relish, 4oz | 1 | $3.49 |
| Mrs. Wages Salsa Mix, 4oz, medium | 1 | $3.99 |
| Mrs. Wages Pectin | 1 | $3.99 |
| Mason Jar, 1/2gal, 6 – wide mouth | 1 | $12.99 |
| Mason Jar, qt, 12 – wide mouth | 1 | $12.99 |
| Mason Jar, pt, 12 – wide mouth | 1 | $11.59 |
| Mason Jar, ½ pt | 1 | $9.59 |
| Mason Jar, 4oz jelly, 12 | 1 | $9.99 |
| Mason Jar, 8oz jelly, 12 | 1 | $10.59 |
| Mason Jar, 12oz jelly, 12 | 1 | $12.99 |
| Canning Labels, 24pk | 1 | $1.69 |
| Mrs. Wages Canning Salt, 3lb | 1 | $3.99 |
| Mrs. Wages Vinegar | 1 | $4.89 |
| Kinco PVC Coated Gloves | 1 | $3.99 |
10,000 sq. ft. New Lawn package – Total Value $425.21  June 6, 16 & 26
| | | |
| --- | --- | --- |
| Item Description | Quantity | Value |
| LS Sun & Shade, 50lb | 1 | $169.99 |
| Fertilizer Starter, 12-20-6, 10M | 1 | $26.99 |
| Peat Moss, 5.5 cu. ft. | 2 | $33.98 |
| Composted Cow Manure, 1 cu. ft. | 10 | $42.90 |
| Level Head Rake, 16 tine | 1 | $29.99 |
| Leaf Rake, 26 tine, steel | 1 | $17.99 |
| Hi-Tri Sprinkler, 60' | 2 | $47.98 |
| Kinco Glove, synthetic leather | 1 | $9.74 |
| Fertilizer w/Iron, 29-0-4, 5M | 2 | $23.98 |
| Pelletized Lime, 40lb | 5 | $21.67 |
Work Clothing shopping spree – Total Value $250 June 7, 17 & 27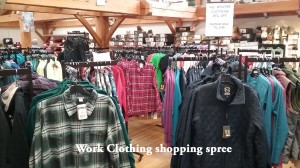 Wild Bird Feeding package – Total Value $249.42  June 7, 17 & 27
| | | |
| --- | --- | --- |
| Item Description | Quantity | Value |
| Ceramic Birdbath, blue | 1 | $124.99 |
| Effortless Birdfeeder, Flared for mixed seed | 1 | $34.99 |
| Shepherd Hook Birdfeeder with squirrel baffle kit | 1 | $34.99 |
| Black Oil Sunflower Seed, 50lb | 1 | $20.99 |
| Deluxe Suet Feeder, multi with roof | 1 | $9.49 |
| High Energy Suet, 12 | 1 | $10.99 |
| Bell Blend Birdfeed, 14oz | 1 | $2.99 |
| Snacks 'n Treats Birdfeeder | 1 | $9.99 |
Deluxe Bee Keeping package – Total Value $700.37          June 8, 18 & 28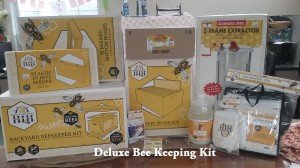 | | | |
| --- | --- | --- |
| Item Description | Quantity | Value |
| Bee Hive Kit with tools | 1 | $199.99 |
| Bee Hive Deep Brooder Box | 1 | $64.99 |
| Bee Frame Grips | 1 | $10.99 |
| Bee Hive Bottomboard Screen | 1 | $37.99 |
| Bee Keeping Suit with hood | 1 | $75.99 |
| Bee Honey Jar, 2lb, 12-pack | 1 | $20.99 |
| Bee Keepers Veil | 1 | $15.99 |
| Bee Honey Extractor, 2 Frame | 1 | $199.99 |
| Bee Liquid Feed, 1gal | 1 | $19.99 |
| Bee Foul Brood Test | 1 | $19.99 |
| Bee Feeder in Hive | 1 | $10.99 |
| Bee Honey Jar Labels, 40pk, 2 sizes | 1 | $2.49 |
3-Tons of Blackstone Wood Pellets – Total Value $699.99          June 8, 18 & 28
Dog, Man's Best Friend package – Total Value $225.96   June 9, 19 & 29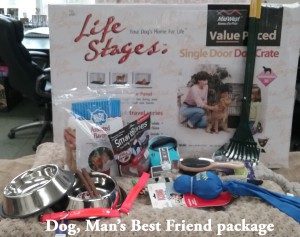 | | | |
| --- | --- | --- |
| Item Description | Quantity | Value |
| Quietime Pet Bed, 35" x 23" | 1 | $32.49 |
| Midwest Dog Crate, 36" x 24" x 27" | 1 | $78.99 |
| Dog Brush, pin and bristle | 1 | $10.99 |
| Doggie Poop Scoop | 1 | $18.99 |
| No Skid Pet Dish | 2 | $15.58 |
| Retractable Leash, 16', red | 1 | $17.99 |
| Safe Right Collar, 22" | 1 | $12.99 |
| Skinneeez Dog Toy, Raccoon | 1 | $8.99 |
| Blue Seal Biscuits, 4lb | 1 | $4.99 |
| Elk Jerky, 7" stick | 2 | $1.98 |
| Smartbones beef bone | 1 | $11.99 |
Country Toy shopping spree – Total Value $225.00           June 9, 19 & 29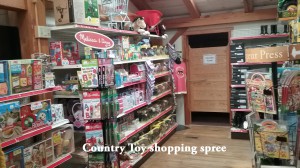 Dean's Beans Coffee Heaven package – Total Value $102.92     June 10 & 20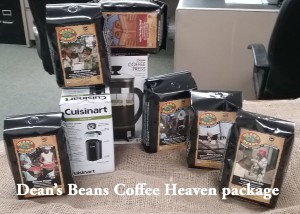 | | | |
| --- | --- | --- |
| Item Description | Quantity | Value |
| Cuisinart Coffee Grinder | 1 | $24.99 |
| Primula Coffee Press, 8 cup | 1 | $19.99 |
| Dean's Berkeley Shark Bite, whole bean, 1lb | 1 | $9.99 |
| Dean's Moka Sumatra, whole bean, 1lb | 1 | $9.99 |
| Dean's Sumatran French Roast, whole bean, 1lb | 1 | $9.99 |
| Dean's Mexican Chiapas, whole bean, 1lb | 1 | $9.99 |
| Dean's Ahab's Revenge, whole bean, 1lb | 1 | $9.99 |
| Dean's Hot Chocolate, 12oz | 1 | $7.99 |
Country Living Home package – Total Value $103.93        June 10 & 20
| | | |
| --- | --- | --- |
| Item Description | Quantity | Value |
| Live Happy Floral Mat | 1 | $15.99 |
| Ceramic Travel Mug, Life Better Farm | 1 | $12.99 |
| Black Raspberry Vanilla Candle, 13oz | 2 | $21.98 |
| Grandma's Laundry Soap, 40oz | 1 | $9.99 |
| Mrs. Meyers Cleaner, 32oz, lavender | 1 | $7.99 |
| Shenandoah Wind Chime, 25", copper | 1 | $34.99 |