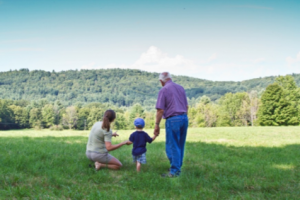 Come learn about how to care for your land today, and protect it in the future!
Join us for this FREE workshop and hear from experienced conservation professionals and Attorney George Dresser on the topics of estate planning and land protection. You will get your questions answered and go home with relevant resources to inform future decisions about the land that you love. Don't miss it!
Event Details:
Thursday, February 23rd, 2017 from 6:30pm to 8pm
At the North Brookfield Senior Center, 29 Forest Street, North Brookfield
                          Light refreshments will be provided
Interested? Please RVSP as space is limited. Contact Sarah Brodeur, Regional Conservation Coordinator for the MassConn Sustainable Forest Partnership at massconn@opacumlt.org or (508) 347-9144 ext. 3 (leave a message). This workshop is co-sponsored by the East Quabbin Land Trust, MassConn Sustainable Forest Partnership and the US Forest Service.